By CLAUDIA HUDSON/Special to Cougfan.com
Washington State alum Derek Sparks has a habit of turning trials into triumph. He has lifted out of childhood poverty thanks to football talents that landed him in front of college recruiters, but when a series of injuries knocked him off course the former Cougar running back turned his focus to empowering youth through sports.
Now a high school administrator and assistant coach at NCAA Division III Pacific Lutheran University, Sparks has continued to use his knowledge of the game, both on and off the field, to help athletes navigate their way into college sports.
When his own daughter, Ze'Lee, was diagnosed with leukemia in 2018, Sparks instinctively turned to what he knows best: football. He organized a charity all-star game in December 2018, calling the event Cleats vs. Cancer. His intent was two-fold: showcase high school seniors to college coaches while raising awareness to support fellow families battling childhood cancer. The event immediately caught on, bringing together over 120 players from 60 schools that first year.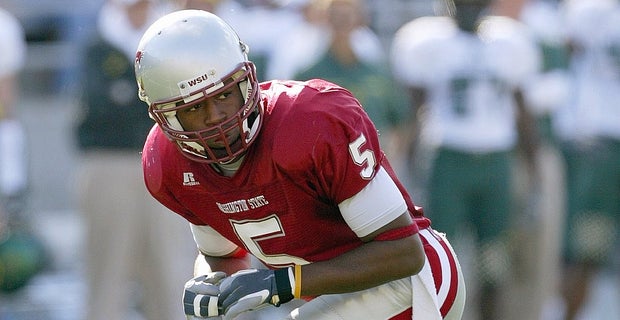 A yearly event since, 2020's Cleats vs. Cancer game was at risk because of the coronavirus pandemic. But once again, Sparks pivoted. After hearing from soon-to-be high school seniors who were understandably concerned about recruiting, he, along with fellow coaches and colleagues — including fellow WSU alums and one-time Cougar football standouts Michael Bumpus and Jay Dumas — instead organized a series of mini-camps in Lacey, Yakima and Sandpoint, Idaho. The three are pictured at the top of this page at one of their recent mini camps.
Despite being in the midst of a football-less fall in the state of Washington and having to maintain all social-distancing rules, the Cleats vs. Cancer mini camps have brought together more than 650 high school players from Washington, Oregon and Idaho to show their stuff in front of college coaches from Central Washington University, College of Idaho, Eastern Oregon University, Whitworth University and Pacific Lutheran University.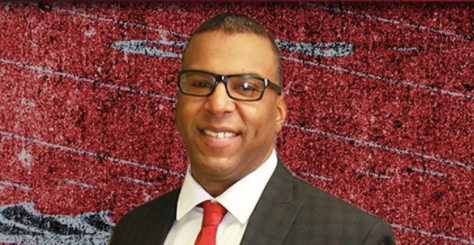 Most participate looking for their first offers or additional opportunities, but some of the state's top players, including the No. 1 ranked receiver (Ohio State-bound Emeka Egbuka of Steilacoom) and No. 1 pro-style 5-star quarterback (Washington-bound Sam Huard of Kennedy Catholic), who considers Sparks his mentor, also took part in August's event.
"What coach Sparks and his team are doing is awesome for high school football players, providing them hope and an opportunity to get off the couch and get moving again," said Chris Fisk, head coach at Central Washington.
With high school football season in the state moved to the spring, the 2020 Cleats vs. Cancer showdown is now going to be the 2021 Cleats vs. Cancer. It's tentatively set for May 16 at French Field in Kent and will also serve as a celebration of Sparks' daughter's victory over cancer — news which they received late this year.
"We didn't plan on having these mini-camps, but when covid-19 shut everything down, we felt we had to answer the call and do something positive for the high football community," said Sparks. "There's so much that goes into hosting these camps, but everyone involved knows their work is going towards something important, something bigger than themselves."